Chillblast Helix - A svelte laptop design packing some impressively powerful internals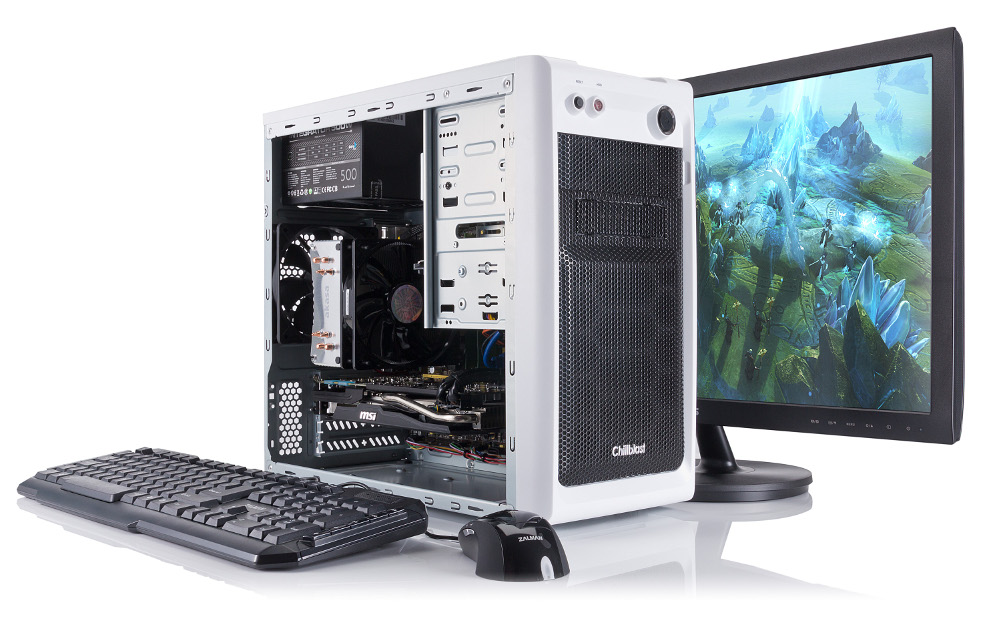 There must be a certain frustration floating around MSI's notebook department. It spends time and resources designing funky new laptop chassis and creating winning machines, then its OEM department flogs them off to companies that effectively undercut MSI's own devices. But that's all to the benefit of Chillblast here and, by extension, us rabid PC consumers too. The Helix is rocking effectively the same chassis as the MSI GS70 Stealth series of laptops, just as the Medion Erazer X7611 did a few months back. This time though, Chillblast has gone for a much higher-end specification to make that ?1,250 price tag seem more reasonable. At the heart of this machine is the HyperThreaded Core i7 4710MQ processor. That's an eight-threaded mobile Haswell with a nominal clockspeed of 2.5GHz, but given a certain level of cooling support it can turbo up to a heady 3.5GHz. The thermal constraints of this thin MSI chassis meant that we only saw the i7 hit a maximum of 3.3GHz. Still, that's pretty quick for a mobile CPU. And it's a very thin mobile PC indeed. We were impressed when Medion tipped up with the same design, and none of the shine has worn off in the intervening months. Despite the 17-inch screen and beefy components, the Helix is still just shy of 22mm thick; that's thinner than a 15-inch MacBook Pro. Obviously it doesn't have the Apple's Retina screen resolution, but since it's a gaming laptop, that's most definitely a good thing. Ideally you want to be gaming at your LCD panel's native resolution, and you're not going to be doing that on a super high-res screen.

Gaming grunt

The gaming performance in this svelte design is very impressive. An Nvidia GTX 870M provides the graphical grunt, and it's a mighty capable GPU at the Helix's 1080p native res. Basically what we have here is the mobile version of the GTX 760 Ti desktop card - it has the same 1,344 CUDA cores at its heart, running at a +900MHz clockspeed. That means we can play plenty of games at their highest setting and don't have to sacrifice the pretties to the gods of frame rates. More demanding games will require a little finessing of the settings to get a smooth frame rate, but that's where Nvidia's GeForce Experience really comes into its own. In a laptop, GFE's one-touch optimisation makes gaming at good frame rates a doddle. The only downside of having this much high-end hardware in a thin notebook chassis is that your speedy silicon is still going to generate plenty of wasted energy in the form of heat. The Helix gets pretty loud when you're taxing either the CPU or GPU, and can get rather hot underneath. There's a reason Chillblast offers external notebook coolers in its configuration pages. The flipside is that the speakers on the Helix give an impressively rich audio experience, so pushing up the volume is a trade-off we're quite happy with. The performance and form factor trump a little extra fan noise for game geeks.