Netchef G2 - an Android-gadget for cooks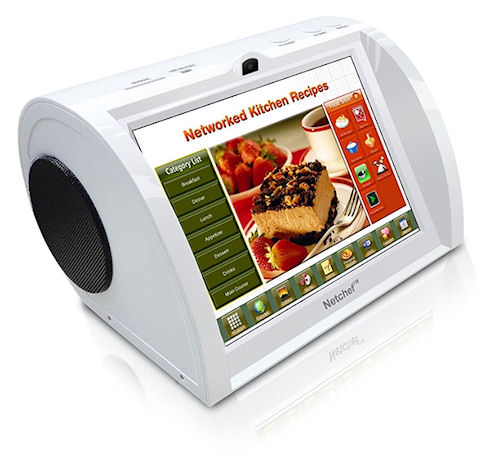 Gadgets people which love not only gadgets but also to eat well, for certain will please such device, as Netchef G2. It represents the stationary device with Android OS which becomes the quite good assistant in kitchen.

Certainly, there is a set of applications of a culinary orientation for Android OS, however use in "field" kitchen conditions of ordinary smartphones and tablets can lead to pitiable result for them whereas Netchef G2 just and "is ground" for such application.

This gadget gives to the owner access to library from more than 500 recipes. It is equipped with the 8-inch display with permission of 1024õ768 pixels, has 4 GB of the built-in memory and the slot for the microSD cards in volume to 32 GB. Specially modifed version of Android OS is used, work with which absolutely "unadvanced" users can even. The device has the built-in stereo loudspeakers, it will be possible so to prepare under favourite music.

Cost of kitchen Android-gadget Netchef G2 makes 280 $.